Learn to stream
like a PRO
1# Guide collection Resource for twitch guides - Since 2016
Stream Overlay and Design
Stream overlay is one of the most important aspects of your stream. Overlays can be eye catching and memorable that turn normal viewer to a follower and follower to a subscriber.
On this category you can find guides for good looking Twitch overlays,  Twitch Panels, Thumbnails, Stream Graphics and a lot more! You will also find software's and resources that offer Free and Premium designs for streamers.
These days i recommend using StreamLabs or StreamElements. These both have really cool animated layouts that you can use and setting...
Networking on Twitch
You might not know this but networking with other Twitch streamers is the most effective way to grow your channel. When you find couple good streamers that you can collaborate you are on the right path! 
Need help with getting stuff done? Try Fiverr!
Guys, here goes probably the most affordable service where you can buy Twitch panels, Twitch Emotes and Twitch Layouts – CLICK HERE
Here is some tips for you so you don't just find those willy nilly F4F folks that only think about themselves. 
Pro tip: Follow for Follow actually hurts Twitch channels. Don't do it.. Work smarter, not harder 😉
Alright so you are looking to grow your network and want to grow your Twitch channel? Awesome! Networking in the streaming world has...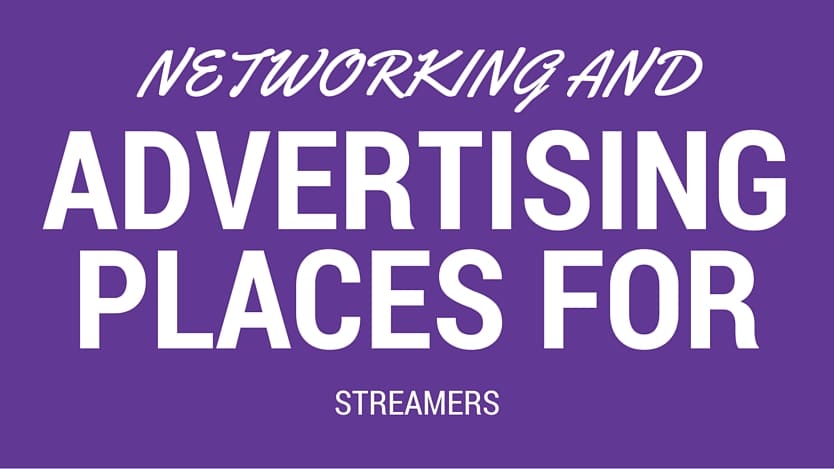 Finding out good networking and advertising places for streamers is pretty hard! So i gathered up a little list of the places that y...
So are you looking ways to improve your channel? Here are the top 5 mistakes new streamers make and solutions for them! Wild4Games h...
Twitch Alerts and Bots
Finding out good bots and alert system for your stream could be a complete shore to do. You could spend couple hundred hours by looking up tutorials and best settings to use.
On this category you can find tutorials for the most used good Twitch alert systems and bots that many of us streamers use everyday for notifications and chat management.
StreamLabs folks have been pretty busy! They are really reinventing and simplifying streaming with the StreamLabs OBS or in short SL...
Have you heard about GamingForGood.net yet? I just did today.. And after digging more into it. It sounds really interesting place fo...
StreamLabs aka Twitch Alerts is the most popular Stream alert, follower notifications and donation system that streamers use these d...
Twitch Marketing
If you want to avoid the feeling of loneliness when you go live. Learning about Twitch Marketing is perfect for you! Streaming and actually getting viewers is quite a lot more than just pressing the go live button. 
Here you can learn how to market your Twitch stream like the pros. You learn the practices and tools that partnered streamers use everyday. 
As a streamer you most likely have Twitter and Facebook account where you tell your followers about updates and share some cool pict...
Information about the series: This post is part of the series: How to stream on Twitch series how to setup the stream and do all the...
You want to grow your stream without being blindfolded and purely relying on hunch? Then digging into your Twitch stream analytics i...