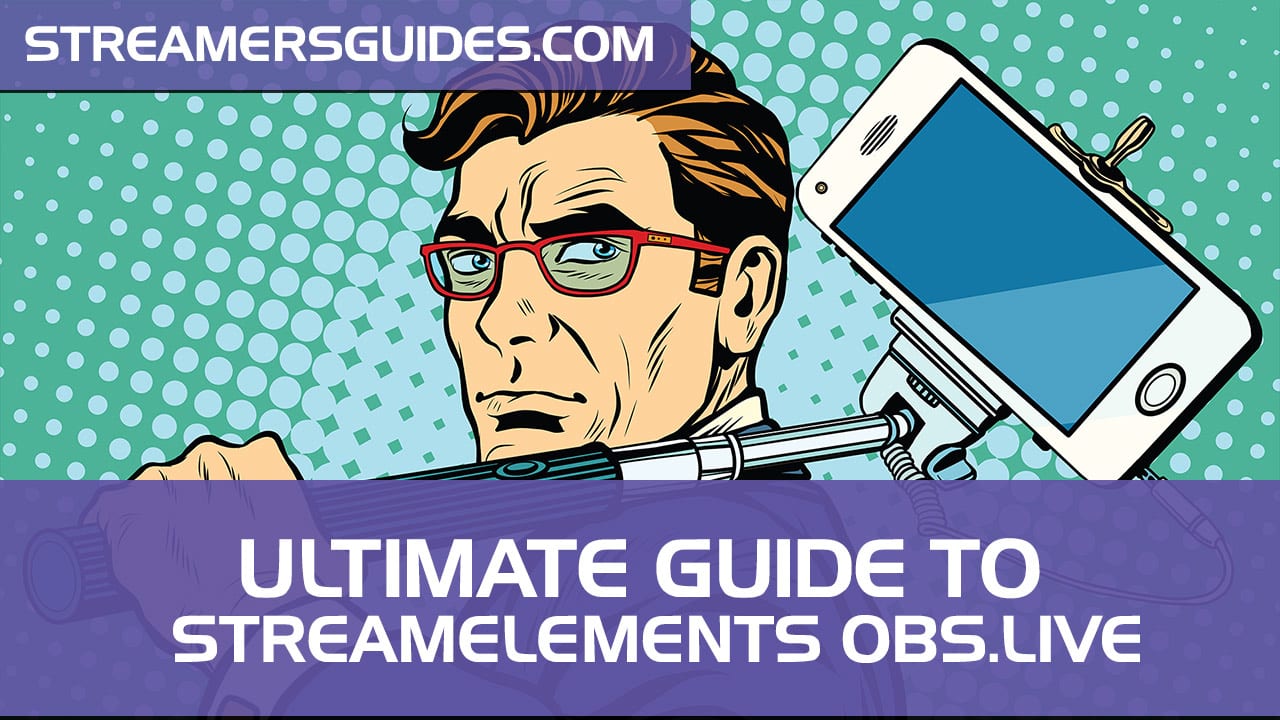 The Ultimate Guide to OBS.Live – How to Setup and Get Started with OBS.Live
OBS.Live is the new kid on the block for OBS versions by StreamElements. If you are not familiar with OBS yet. OBS aka Open Broadcaster Software is the most used broadcaster software that Twitch, Facebook, and YouTube Gaming streamers use for streaming.
OBS is FREE and it provides really awesome tools and add-ons that you need for streaming. There is currently three versions of OBS that are really good for streamers. The latest is OBS.Live, Then there is StreamLabs OBS – Aka SLOBS, and then OBS Studio.
After a quite a lot of hype from other Twitch Streamers. I tested out the OBS.Live also and the setup is really clear and you can get your stream up and running asap. The setup is really beginner friendly also!
The best things with OBS.Live are
Most certainly the speed. OBS.Live itself is pretty lean and mean like a smexmachine! The really huge thing is that the Overlays are hosted in the cloud. So your computer can use more resources for the actual streaming process. This is really good with lower-end computers so you can get good-looking layouts and alerts without sacrificing your computer power.
What if you would like to still use OBS Studio or Streamlabs OBS and still get your overlays hosted in the cloud? Do not worry! You can also use StreamElements amazing features with them. Check out the guide for StreamElements here.
What can OBS.Live – Do for you?
With OBS.Live you can get quite a lot! Follower Notifications, Donation Notifications and all those goodies that normal StreamElements offers also. In addition you get access for over hundred overlays that you can use in your stream. Do they cost you anything? NOPE!
This is an ad.. Not just any ad, but a cool and useful ad!
For this guide i combine two different guides so you can find both the StreamElement OBS.Live guides and StreamElements guides on one post for your convenience 🙂
OBS.Live Overview and How to Get Started
StreamElements Inital Setup
StreamElements Tipping Page Setup
StreamElements Overlay Manager Setup guide
KappaGen On StreamElements
StreamElements Stream Store Guidethrough
StreamElements Modules, Spam Filters and Timers guide
StreamElements Loyalty Settings
StreamElements Chat Commands
StreamElements Contests and Giveaways
StreamElements Super Themes Guide
StreamElements HypeCup Tutorial
StreamElements AlertBox Guide
Credits and +1 rep: These tutorials were made by not one, not two but five different streamers! I love it how you can get a whole set of features covered like this! Show some love for these awesome creators also: RandomGirlSinging, GIRLvsDUMB, ElvannAbendroth, GamingCareers and Onslaught.