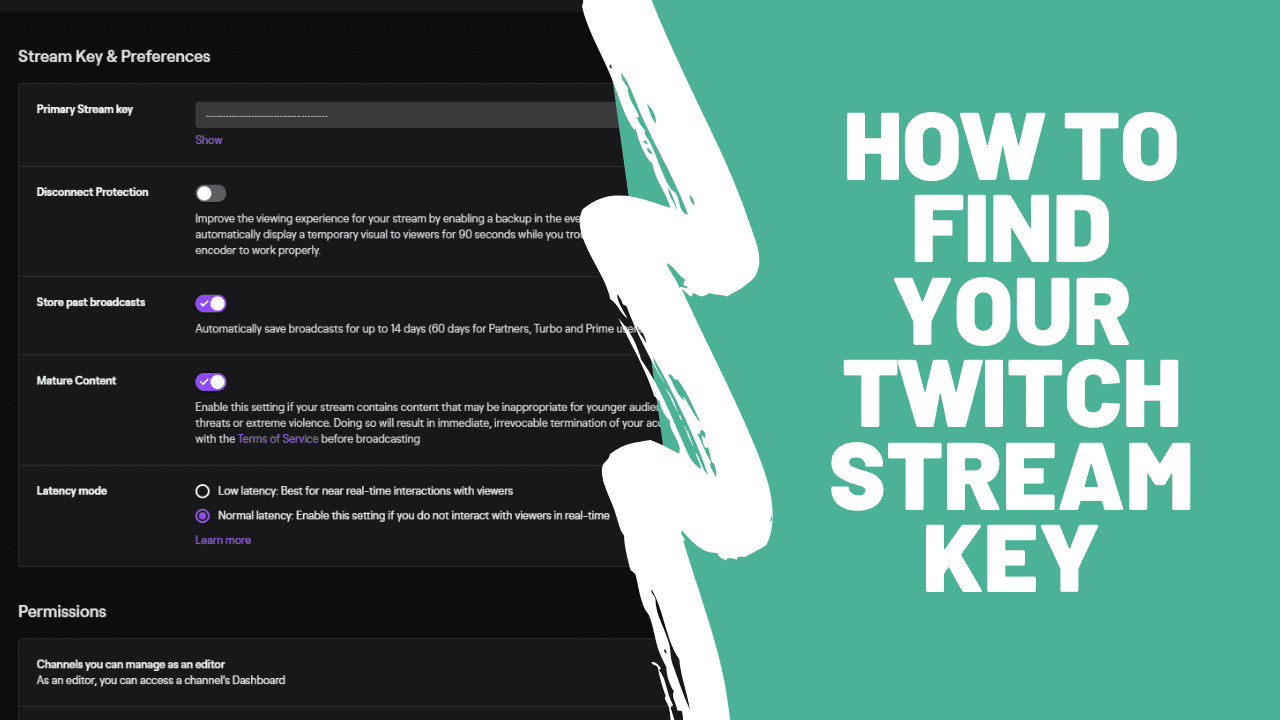 How to Find your Twitch Stream Key
Are you trying to find your Twitch Stream key? The Twitch stream key has been something that people have been searching for years! It is quite hidden.. I know. Twitch Stream key page may change it's place in the future as it has earlier done so.
BTW! If you are running with OBS Studio, OBS.Live or StreamLabs OBS. There is a button where you connect your OBS straight up to Twitch. I highly recommend that since you get immediate access for things like your Twitch chat and tools to change game, title etc.
Where To Find Your Twitch Stream Key
Login to your Twitch account.
Go into the Twitch settings page.

Go to the Channel and Videos tab.

Here you can find your Twitch stream key. Click "Copy" to paste it into a program you want to use. I also suggest you enable the "Store past broadcasts" option while you are here.
That's basically it! Now you can paste the Stream Key in your preferred streaming software and get to streaming. Store past broadcasts were a little extra tip for this whole thing! I'm pretty sure you would like to see VOD:s of your stream as well so it's a good thing to setup enabled from the start.