How To Setup Voicemeeter Banana – Cool Radio Voice for Free
Loading advertisement...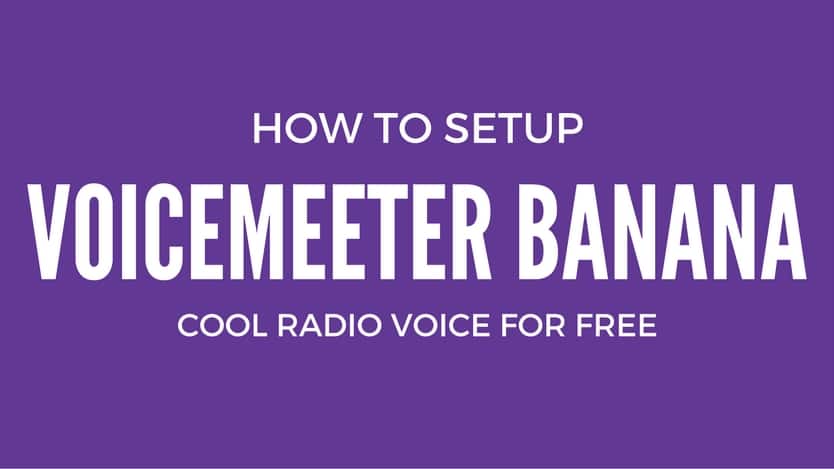 Up next
How To Make Your Webcam Look Better – Ultimate Guide
Cancel
I Dislike This
Un-Dislike
Dislike
Please enter your reasons.
Error!! please try again later.
Many thanks for your report.
You have already reported this video.
Please login to report.
How To Setup Voicemeeter Banana – Cool Radio Voice for Free
Voicemeeter Banana is really a gift from heaven! If you have ever wanted to get that cool radio voice with bass you can get it easily with this program. And no it's not going to cost you hundreds of dollars. It's totally free software to use!
What can you do with Voicemeeter Banana?
You may also have some problems with really good mic:s as I have had with the Blue Yeti. That it picks up literally everything. Well, it's a good mic so it should pick up everything.
Solve common good mic problems
The problem with really good mics usually comes when there are sounds like: Keystrokes with mechanical keyboards, Computer fans being a bit loud, or people chatting in the background.
If you are a streamer (what you most likely are since you are checking out my blog 😉 ) you most likely have already set up noise gates with OBS Studio. To rule out some of the sounds coming from the background.
But a new problem arises from the ashes.. Witch is that your setup with OBS Studio doesn't affect your voice programs like TS or Discord. So all those noise gates need to be set up for every program.
All-In one application for voice adjustments
This is just a hassle that can be avoided by setting up Voicemeeter Banana. Everything you setup there works globally! From OBS to TS, Discord, Skype, Ingame etc.
This is an ad.. Not just any ad, but a cool and useful ad!
How to Setup VoiceMeeter Banana
Download links:
Download Voicemeeter Banana
Download VB Cable (Virtual Audio Cable)
Credits and +1 rep: For Huke for creating this good how-to tutorial. The video is really well made, short and sweet!