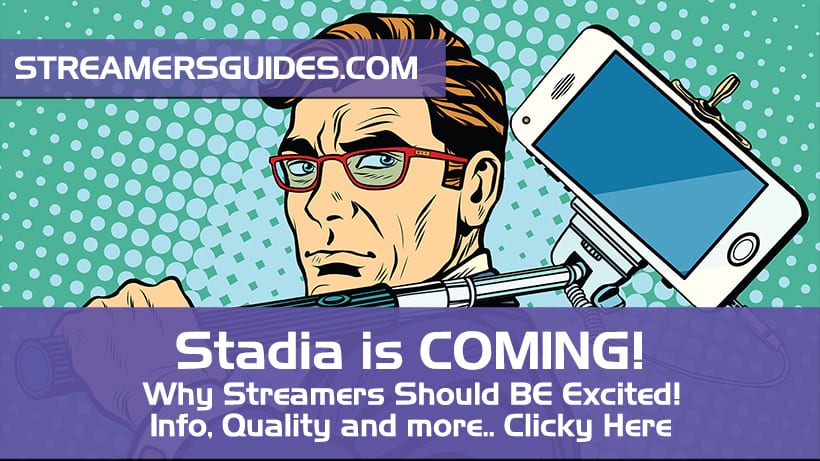 Stadia For Streamers – Why You as a Streamer Should BE Excited about it?
Google just announced the pricing for their new service called Stadia. I have been actually looking for the launch of this quite a long time. If you didn't know. I actually streamed couple years earlier much more on my other Twitch account as nikitheliger. What mainly stopped me from the streaming was that my PC couldn't handle the streaming aspect at that time that well.
I did scout around all of the best obs settings guides for low end pc:s etc. These times actually were the start of this blog way back in 2016. I honestly tried to make my oldie goldie computer to stream with decent quality 😀 Tried out heaps of different tips and tricks but i just couldn't get the quality of the stream and the game way i wanted to.
My PC was good enough to actually play the latest games but not good enough to stream them. This eventually led me to just enjoy the games. Since at that time i didn't have the income to get a new computer. I know this same thing is happening for many other streamers and they are forced to either stop streaming or stream games that don't take that much power from computer. Not the really good latest games that you would actually want to play. The time has coomee to forget about that with the help of Stadia!
Stadia is Amazing for Lower End Computers
This is the reason why Stadia is so interesting! It really doesn't matter that much what kind of PC do you have since the game works straight from the browser and Google's datacenters. So you save power from your PC to do stuff like animated alerts and all those really amazing stuffs. You can just set up a browser source in StreamLabs OBS, OBS Studio or StreamElements OBS.Live and start the stream.
No Downloads for Patches Mid-Stream
One other really good feature that we all have had problems with. Is those times when you have bought a game, start it, then "You need to download 30G patch for the game". You are going to go facepalm and then go to the just chatting category while you wait for the download to finish. This has happened quite a few times actually for many streamers. Not everyone have time to check out the games beforehand. With Stadia the updates are downloaded straight to the server which have like lightning speeds for internet so this is pretty cool!
Check out – Google's Stadia Announcement Video
https://youtu.be/k-BbW6zAjL0
This overly sized image 👇 is an ad.. It's not just any ad but a useful one it is!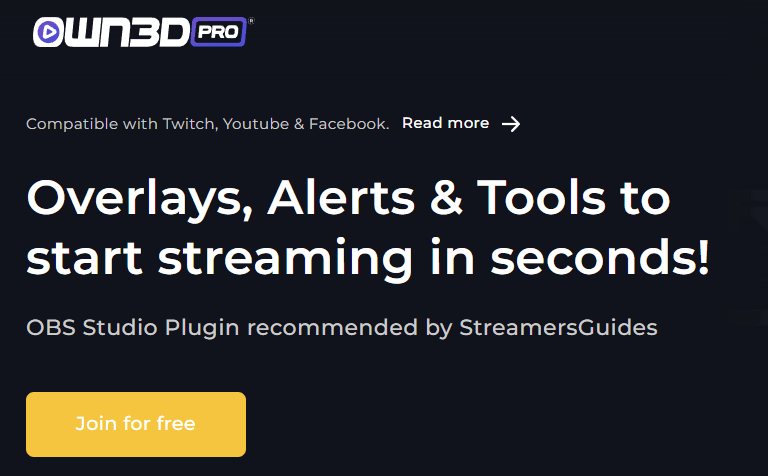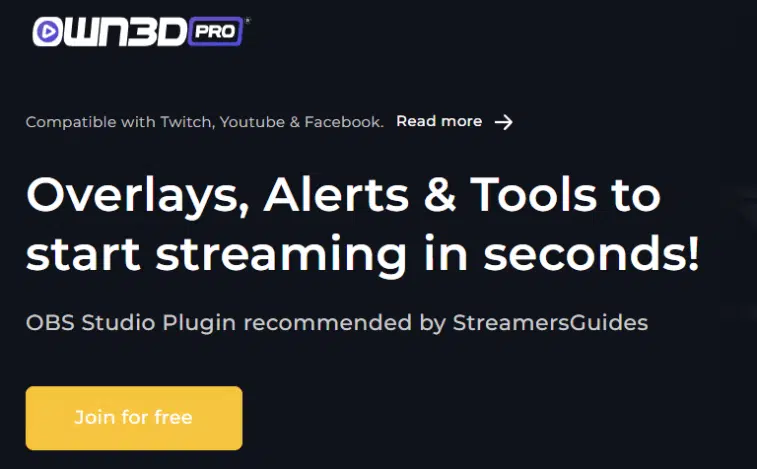 Poof 🧙‍♂️ Now the ad is gone..
What Kind of Stream Quality Can You Expect with Stadia?
Here is a good video made by Caleb J.R Ross where he shows you what kind of stuff can you expect by playing Assassin's Creed: Odyssey.
https://youtu.be/2VyuKjpqSNE
Stadia Pricing
Google folks at Stadia revealed that there is a $9,99 monthly pricing with 4k streaming, HDR, 60 FPS gameplay and 5.1 surround sound for Stadia PRO. So basically it is the same kind of service that PS4 folks have. They also announced the Founder's Pack which you can get for $129.
Stadia Founder's Pack include
Founder's Edition also includes the exclusive Night Blue Stadia Controller ($69/each)
Google Chromecast Ultra ($59)
3 months of Stadia Pro
Founder's badge
Buddy Pass
Stadia Name (Early access to get your name)
List of Games Available in Stadia
DRAGON BALL XENOVERSE 2
DOOM Eternal
Wolfenstein: Youngblood
Destiny 2
GRID
Baldur's Gate 3
Metro Exodus
Thumper
FINAL FANTASY XV
Rage 2
Tomb Raider Trilogy
SAMURAI SHODOWN
Football Manager 2020
Get Packed
The Elder Scrolls Online
Gylt
The Crew 2
The Division 2
Assassin's Creed Odyssey
Ghost Recon Breakpoint
Just Dance
Trials Rising
NBA 2K
Borderlands 3
Farming Simulator 19
Mortal Kombat 11
Darksiders Genesis
Where to Get the Stadia Founder's edition?
If you want to get the founder's edition like i'am.. Click here for the Stadia Founder's Edition website. Just to note! I'm not affiliated with them or receive any coinage if you buy it. I think Stadia is cool and amazing for streamers who don't have the beastly powers that latest games need to play and stream.
That's it for today! I'm going to create a How To Stream guide article later for Stadia when it launches and folks get the access to it. It is good time to beee aliveee! What do you think about Stadia? Share your thoughts in Twitter about it! 🙂 .. CLICK HERE TO COMMENT ..