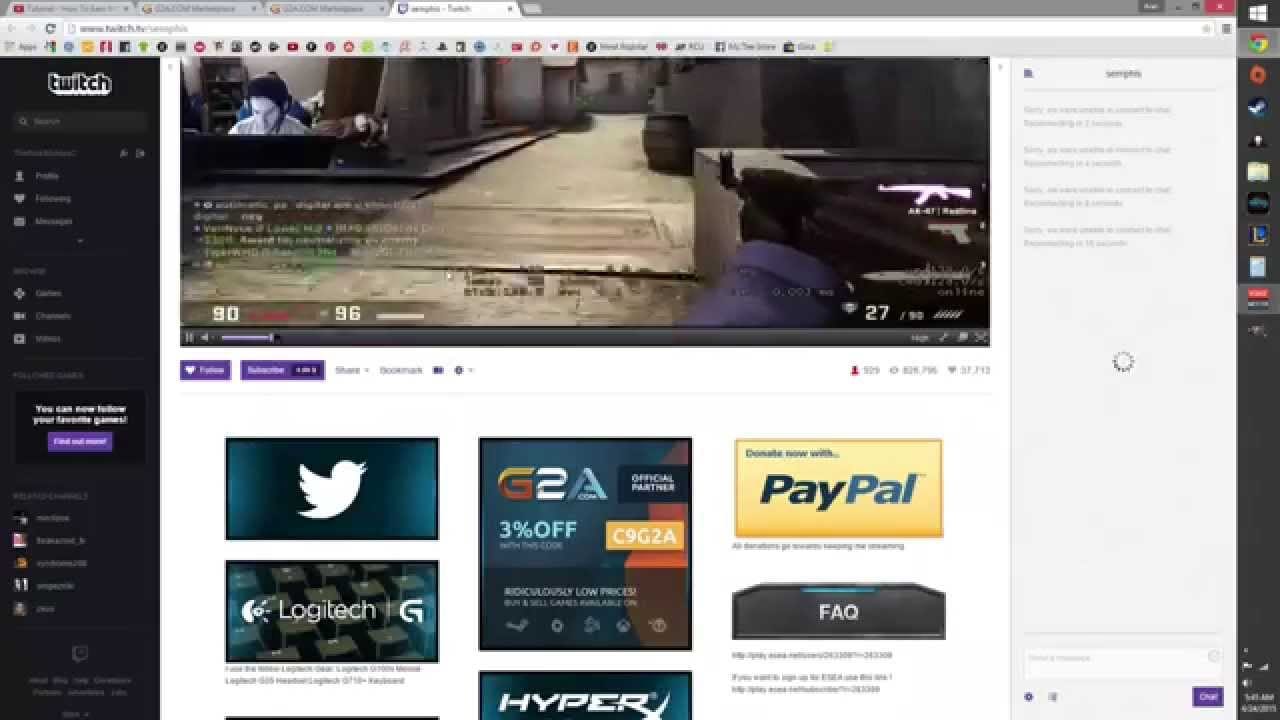 Tutorial – How To Make Money On Twitch
This post is part of the series me gathering up good guides for twitch streamers how to setup the stream and do all the nitty gritty things.
In this video you can see: Where you should place banners, where you can use links and the basic how to earn income through affiliate marketing. MrAlanC talks in the video about G2A.com but you can also use Greenmangaming or even Kinguin.
https://youtu.be/bXI-dHiSCrs