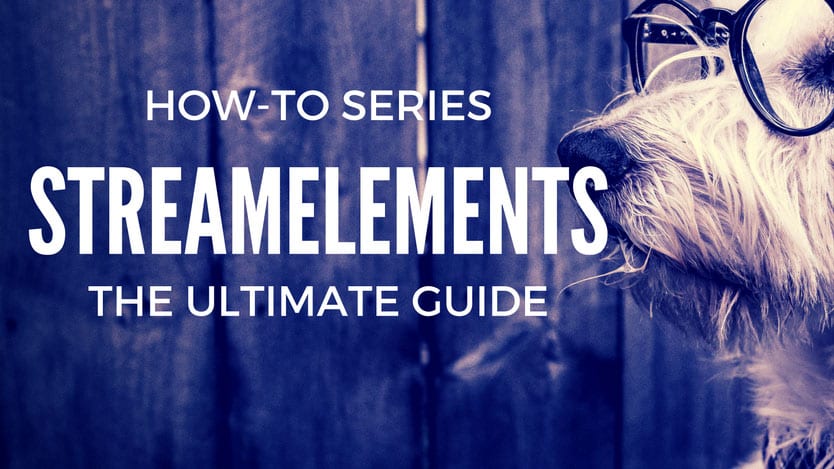 The Ultimate Guide to StreamElements
Let's get cracking with StreamElements and with the ultimate guide to StreamElements! These tutorials were made by not one, not two but four different streamers! I love it how you can get a whole set of features covered like this! Show some love for these awesome creators also: RandomGirlSinging, GIRLvsDUMB, ElvannAbendroth and Onslaught.
For this article i have created a nice quick link section where you can just click the link and it will take you for the spot you want to learn. You may also be interested about StreamElements commands for mods article i wrote earlier if you are a modperson.
So What is StreamElements?
StreamElements is "kinda new" a really good platform that combines many of the most used and needed features that you would normally find in many tools! You can setup layouts, get your chatbot moderation going, currency / loyalty system, Song request, Tipping, Chat statistics and whole a lot more.
The best thing about StreamElements is that it saves your layouts and setups in the cloud. So you are not limited to only one computer where you have all your fancy setup in place like you would be if you setup everything with OBS.
Quick links for the tutorials:
StreamElements Inital Setup
https://youtu.be/UuweQah3v00
StreamElements Tipping Page Setup
https://youtu.be/eLzxRkq7tJo
This is an ad.. Not just any ad, but a cool and useful ad!
StreamElements Overlay Manager Setup guide
https://youtu.be/X7XrDdRE7Fk
KappaGen On StreamElements
https://youtu.be/Mlz3pj_gkBM
StreamElements Stream Store Guidethrough
https://youtu.be/hoNYfLw1Gg4
StreamElements Modules, Spam Filters and Timers guide
https://youtu.be/ua4_vvYQ0tQ
StreamElements Loyalty Settings
https://youtu.be/hM7D0HJDRHg
StreamElements Chat Commands
https://youtu.be/FUAmzaj70Js
StreamElements Contests and Giveaways
https://youtu.be/3BFP05997Ro
https://youtu.be/Wj-hGfqbeC0
StreamElements Super Themes Guide
https://youtu.be/jPfhUK7YYuY
StreamElements HypeCup Tutorial
https://youtu.be/DldAjALjpbY
StreamElements AlertBox Guide
https://youtu.be/8LVRd2X4HvU
Information about the series: This post is part of the series: How to stream on Twitch how to setup the stream and do all the nitty gritty things. I hope these tips help you on the way to success! 🙂