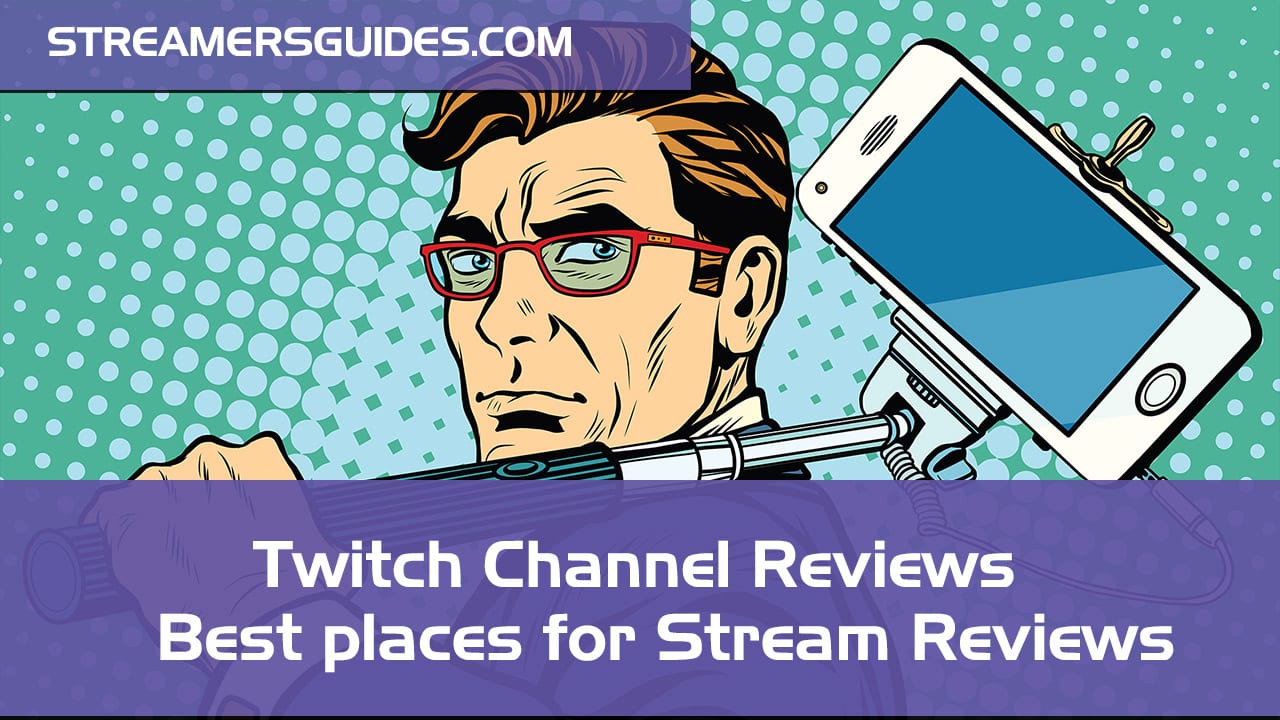 Twitch Channel Reviews – Best places to get your Streams reviewed
Are you looking for ways to improve your stream faster? Answer: Twitch Channel Reviews! You could do the same thing that many of the small streamers do which is, sit in the corner and QQ in Twitter why no one is watching or interacting in chat. Or you could be one of those awesome small streamers who like to improve their stream, content and get more value for your time!
I think everyone of us streamers have done the same thing. You go into a Streamer forum or Facebook group and ask to get your channel reviewed. If not.. You totally should! It's an awesome way to get ideas and some honest feedback what could be done better.
The problem with text made twitch channel reviews is that some of the golden tips and tricks that could help out are left out. Especially if you are in a Facebook group and tips go for 100+ comments it's really tough to find the actually useful tips and tricks later on.
So i thought about creating this article. Since there might be some people that do not know. That you can actually get your Twitch channel reviewed in a video / stream format! These folks also many times offer 1on1 reviews and stream coaching if you are interested about that and don't want everyone to see the actual review 🙂
Wild4Games – Stream Channel Reviews
Wild4Games is one of the most active content creators in the How to Twitch genre. Wild4Games approach for the streaming genre is more on the business side. So, there is some golden tips over here that you can learn from him.
He also goes over your social media and gives you tips how to improve! If you don't know about his channel reviews yet he does these quite often on his Twitch channel!
This is an ad.. Not just any ad, but a cool and useful ad!
gaelLEVEL – Stream Channel Reviews
gaelLevel is the newest kid on the "Awesome Twitch How-To Twitch Content creators" block in the Twitch genre. He also does some really awesome how-to tutorials about animated alerts, how to get chat to actually chat in your streams and quite a lot more!
You can also find Free Alert packs that he shares over here. I really like how he also covers the importance of intros in his channel reviews.
ashnichrist – Stream Channel Reviews
ashnichrist is one of a kind superstar in the Twitch How-to genre. She actually just released her Stream Coach Book about his own journey about growing on Twitch that might be interesting for you.
Ashnichrist is one of those people that are really in the mindset of making Twitch streaming an actual job. She is really in the mindset of business and she also covers quite a lot of social media aspects also in her stream reviews.