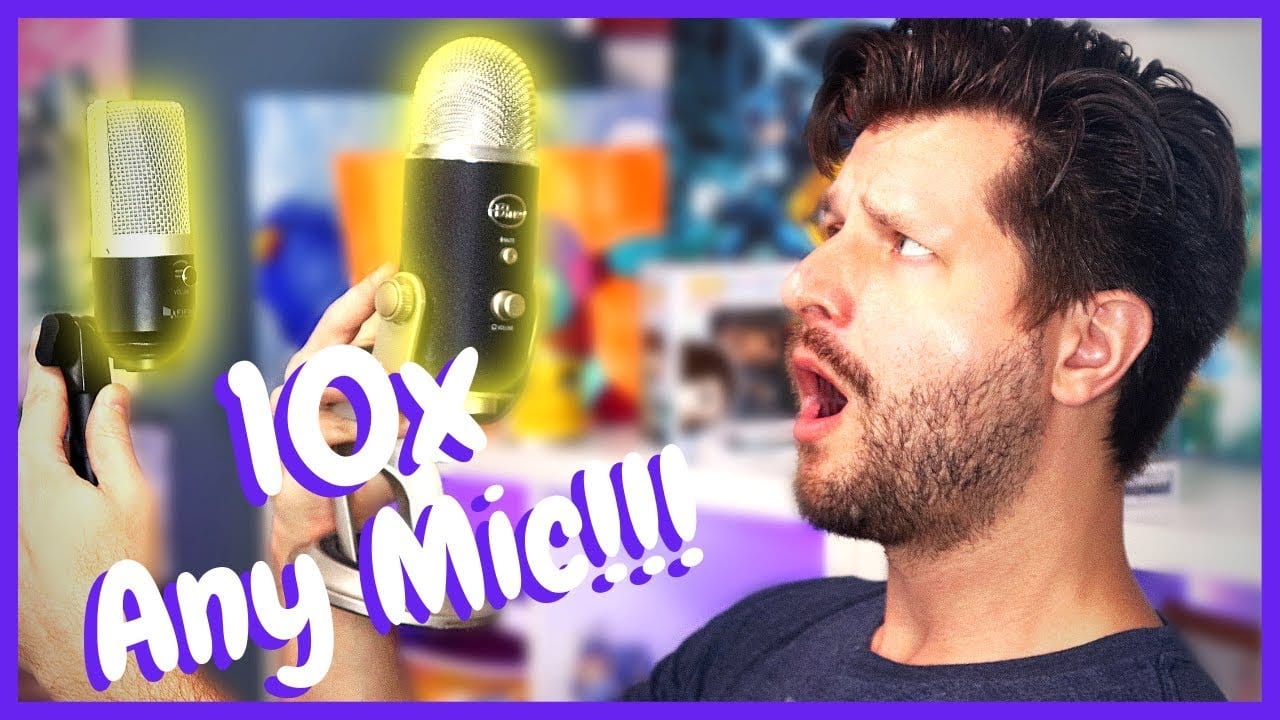 How to Make Any Microphone Sound Better For Free!!!
I got interviewed last week by one of the upcoming brands who create software for streamers and one thing thing they asked me about was "What is the major turn off while watching a new stream". I told them it's definitely the microphone sound. Most of the time new streamers and content creators are using their microphones wrong at the start. I have used them wrong also at the start! 😀
Usually it is one of these two Blue Yeti or Blue Snowball. Blue Yeti and Blue Snowball are really good mics btw! But when they are not fully used as they are intended the quality of the microphone isn't nearly as good as it could be.
How Can You Get Better Sound Quality?
I must admit.. At the start! That i used the Blue Yeti that i have had wrong also for about a year 😀 Who reads instructions? Ikr.. Wild4Games has actually gathered up a really good tips and tricks video. That every beginner streamer and content creator should watch when they are trying to get the most out off their microphone.
How to Check The Quality of Your Microphone Sound?
Best way to check if the quality of your microphone sound level is actually good is really simple and it is actually free too! I have used this really simple trick that you can use also.
Step 1: Pull up any Music Video from YouTube with your phone. Set the audio level so that you can hear the sounds clearly. Generally i use 100% max sound in the phone. It's the most easiest way to get the sound levels just right.
Step 2: Go live and pull up your Stream and talk. Can you hear the sound of your voice as clear as you do in the Music Video? If not. Adjust the microphone settings. If the sound is clear. Awesome!
This is an ad.. Not just any ad, but a cool and useful ad!
In This Video You Learn: How to Make Any Microphone Sound Better For Free!!!
How to Make Any Microphone Sound Better For Free!!!
Support Wild4Games and Get the Gear talked on the video here:
USB:
? Blue Snowball iCE: https://amzn.to/32uv40p
? Blue Snowball iCE: https://amzn.to/32uv40p
? Blue Yeti: https://amzn.to/2XYKTsz
? Blue Yeti Nano: https://amzn.to/2XOTLWL
? Blue Yeti Caster: https://amzn.to/2Y3C8Oc
XLR:
? Blue Ember: https://amzn.to/2XQO9LA
? Audio-Technica AT2020: https://amzn.to/2Yfe26Y
? Shure SM7B: https://amzn.to/2LtctMN
Boom Arms:
? Neewer Boom Arm: https://amzn.to/2Y0RrXI
? Rode PSA1 Boom Arm: https://amzn.to/2Y0YqQm
? Blue Compass Boom Arm: https://amzn.to/2XNXOTa