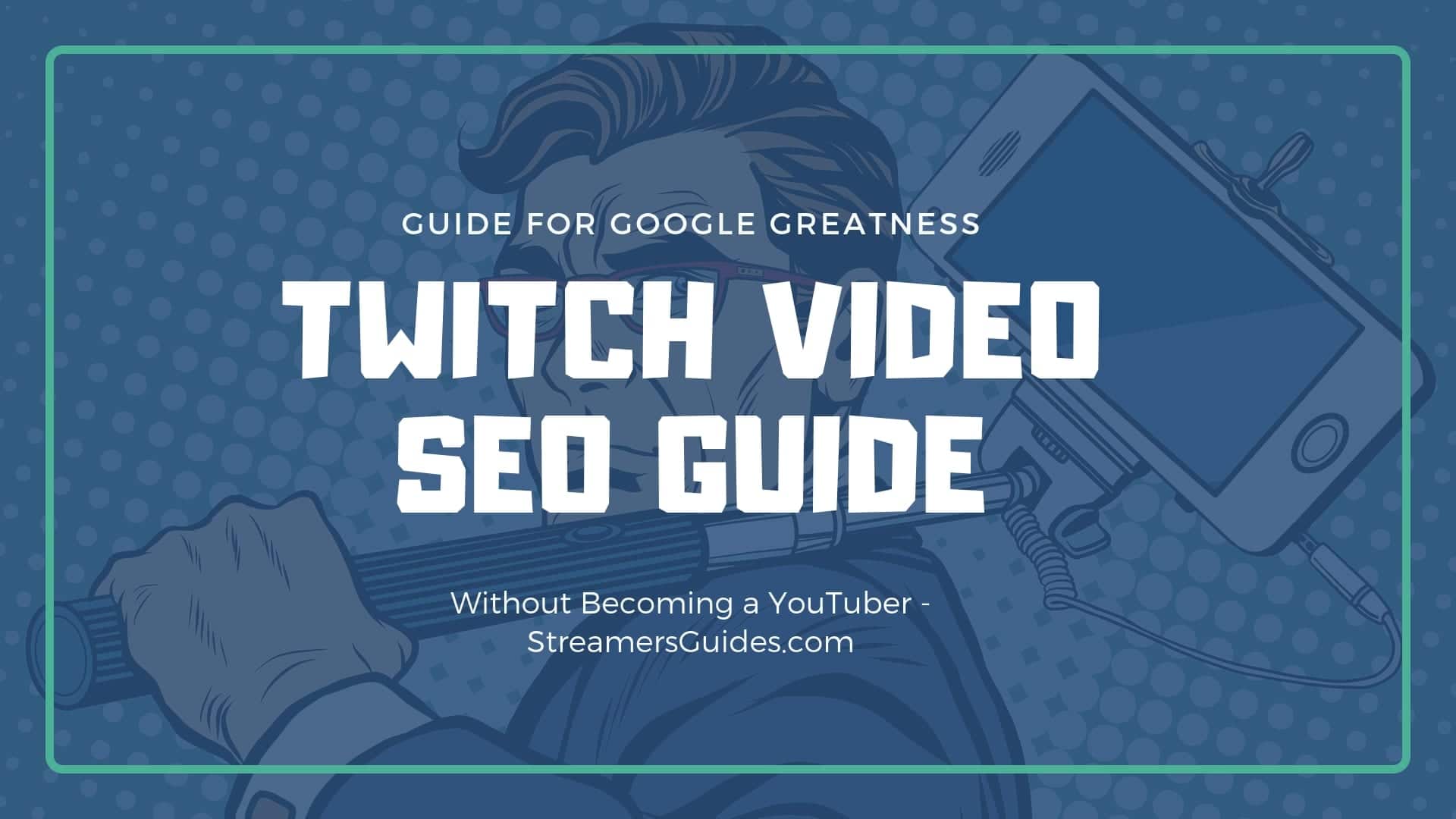 Twitch Video SEO – How to Rank in Google By NOT BEING a YouTuber?
Let's have a talk about Twitch Video SEO. You might not have actually even known about this. There is quite a lot of really high profile people sharing tips on how you should start doing content on youtube also. All-in-all it makes sense.
They have started their careers by doing content on youtube and they focus on getting noticed on YouTube. When you are battling for the greatest spots on YouTube it is called YouTube SEO.
Where to go and learn about YouTube SEO?
https://youtu.be/NY3y0V9UDwM
HEY, I wanted to know about Twitch Video SEO!
Aight, aight! Hold your horses. I wanted to let you know about the hurdles that you need to know before diving into the world of Twitch Video SEO.
Why should you care about Twitch Video SEO?
Twitch Video SEO is the most underused opportunity that there actually is. Big streamers don't utilize it at all and it is actually 100x more easier to do than YouTube SEO. On YouTube you have a ton of other content creators to battle for the best spots. Usually, the rankings in YouTube searches just show you the videos that have the most views this doesn't mean they are the best videos out there.
First thing you need to understand:
Is that there is a world outside of YouTube search
When you start searching for something you first go to Google. Right? Not straight to YouTube? There you are shown a buch of options and most likely a carousel with videos in them. When these are shown from YouTube they are usually shown what is the best match and has the most views. Here is a picture of the Google search results.
This is an ad.. Not just any ad, but a cool and useful ad!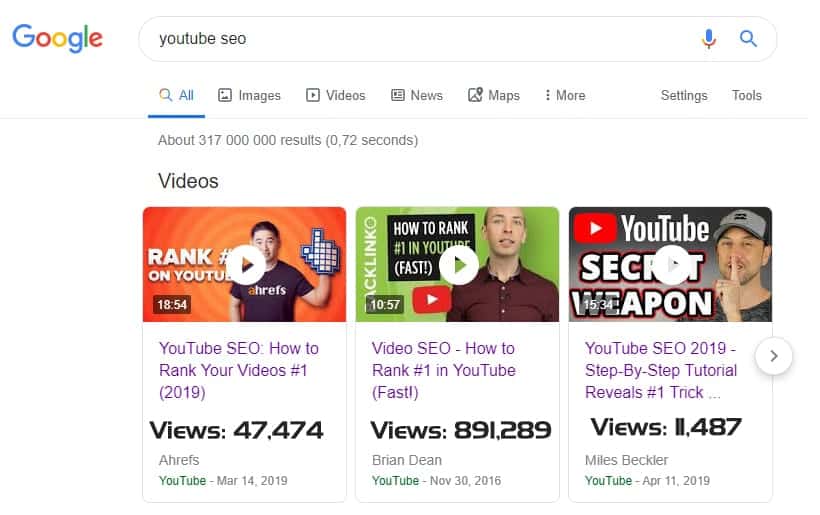 These results that you see are called rich search results. If you are trying to rank for this FROM YouTube it's going to be a bit of a hurdle to go to. Just watch the video up above to learn the ways with YouTube SEO. There are also ways to add structured data for websites like WordPress that I have been using in the blog for years. I help out content creators by ranking their videos in different terms so they get more views and in the meantime, I get more visitors on the site.
How do I rank StreamersGuides and what are the stats?
I use Video SEO to rank for the rich search results and also for the regular Google Searches. This year mainly with the regular searches since I started to add more text in each of the guides. Here you can see last months traffic just by utilizing these two SEO options.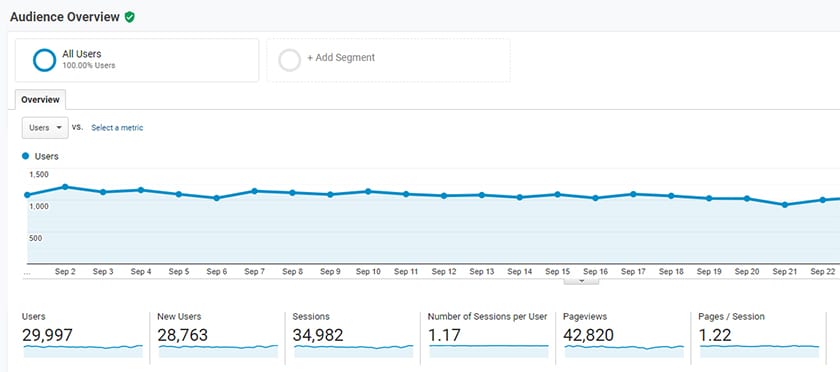 We usually go from 28k – 38k users in the blog depending on the month. The focus has always been just for beginner streamers but I'm going to change this and give out some extra goodies that you might use even as a Twitch partner and affiliate.
How does Twitch Video SEO come into play?
https://youtu.be/cphNpqKpKc4
You might have not noticed that you have been starting to see and use clips and videos straight from Twitch appearing in search results. Have you? They look like this.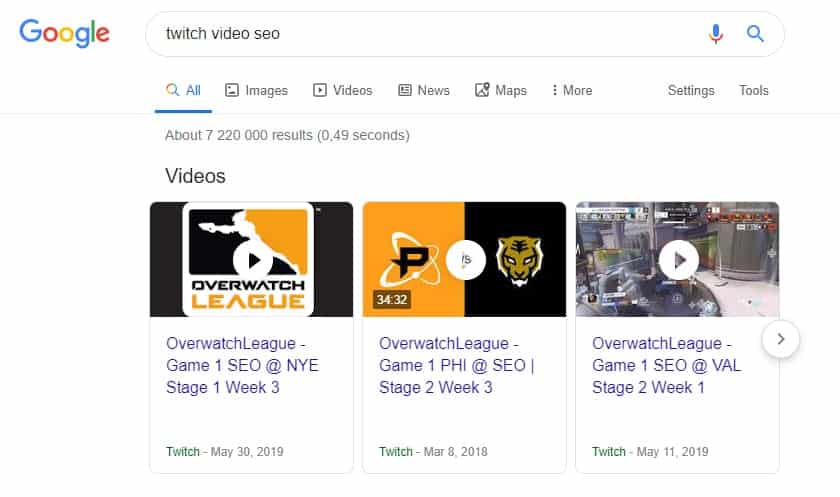 Do you see that little Twitch – Date over there? This means that the results come straight from Twitch. What I have seen most of the time is that videos and clips can appear in these results. What does this actually mean for you then? You can do Video SEO with VIDEOS and CLIPS.
But what is the point of doing this? YouTube results are going to win anyway?
Actually there seems to be quite a shift in the actual rankings when you get these results. The views from YouTube don't affect that much if you do the video upload into Twitch.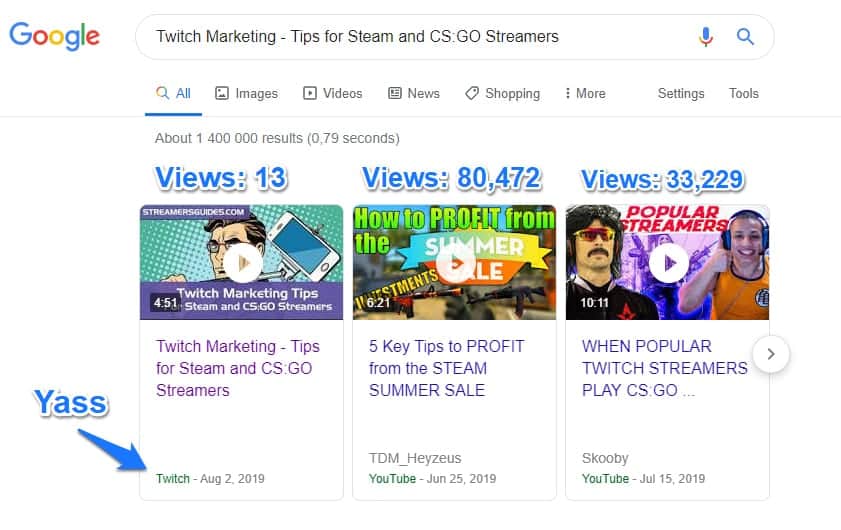 The video I have uploaded earlier isn't on spot on more competitive terms but I thought that it's important to show you that there is a way to increase your visibility in searches just by using videos uploaded to Twitch. If your video counts for many keywords and is relevant for different kinds of keywords you can have two of your own results showing up in the results also.
How do you actually do Twitch Video SEO?
Step 1: Go to UberSuggest – A Free SEO tool and start researching keyword that you want to target. In ubersuggest you can actually see what people are typing into Google. So your not wasting your time creating content that nobody types to Google.
Step 2: Create a great video around the keyword you want to target. Make sure that the finished video has the exact same title as your choice of keyword.
This overly sized image 👇 is an ad.. It's not just any ad but a useful one it is!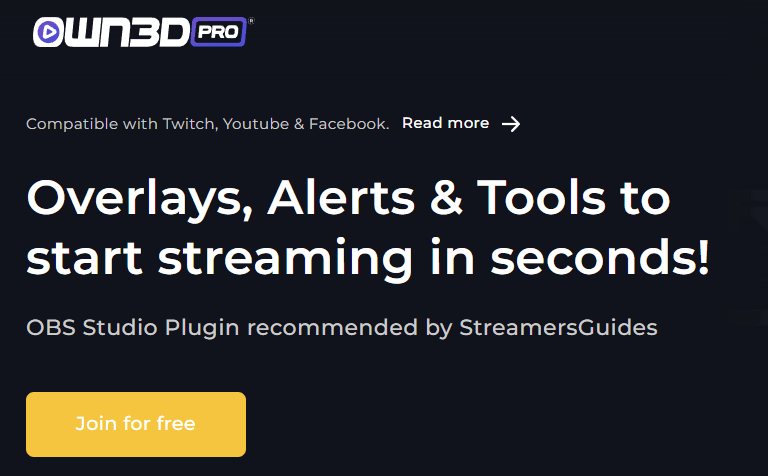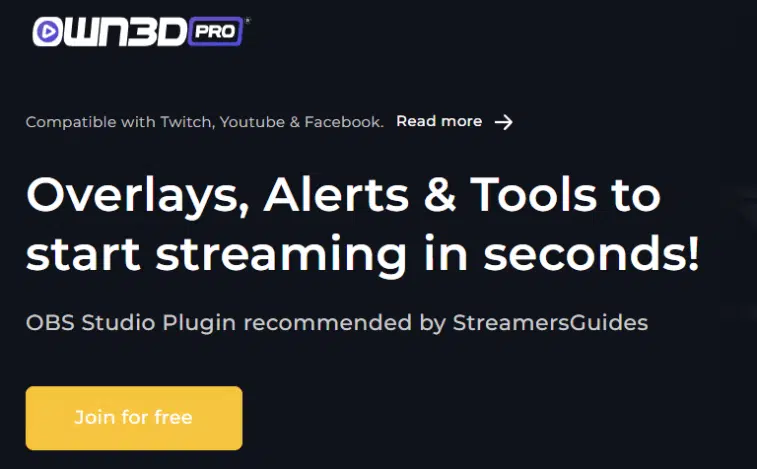 Poof 🧙‍♂️ Now the ad is gone..
Step 3: Create a thumbnail for the video in a size of 1280×720 make sure that the image filename is the same you want to target with the keyword.
Step 4: Upload the video on Twitch and make sure that the keyword is exactly the same as you have done in step 2 and step 3.
Step 5: Add a description revolving the keyword you are targeting to and add social media links also.
Step 6: Choose the game you are targeting to.
Step 7: The date doesn't really matter. Just publish whenever.
Step 8: Share the video link for your friends and viewers and social media.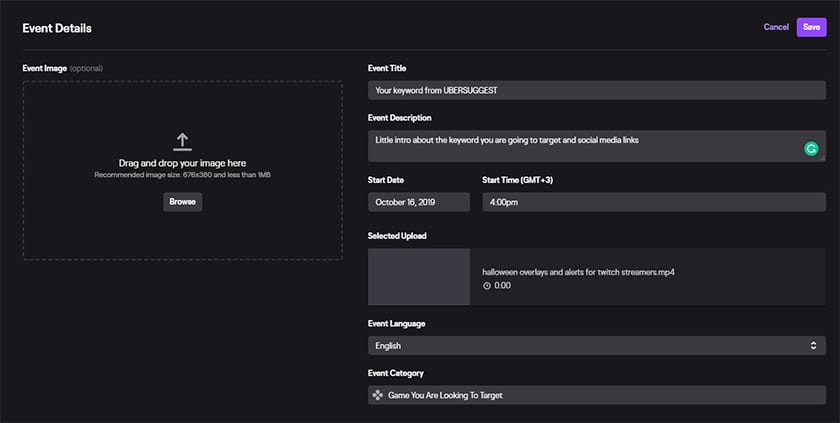 Does this work all the time?
Usually yes. When the video is shared and linked to from other places they appear in search results quite nicely. More testing is going to be needed though to get the full visibility from this. Twitch Video SEO is something that you should really think about especially if you are a new or starting out streamer and you would like to get noticed faster.
I highly suggest you create a YouTube channel also and start to create content there so you are not just limiting yourself to Twitch but this is a great thing you can use to get your videos out there and audience in your streams! Please let me know about your results so we can improve this genre together 🙂